Living in the city, with a relatively small lot, we are trying to get super creative with fun activities for the kids in the backyard. We decided to build a climbing wall on the side of the garage! It's 16 feet wide by 7 feet tall, so it's short enough for safe use! we are also adding rubber mulch and will bring out an inflatable mattress as needed.
Here is how we built our climbing wall. If you choose to build your own following my instructions, you do so at your own risk 😉
Supplies:
Tools:
Miter Saw
Drill
Stud finder
paint supplies
Level
Tutorial:
Step 1: Find Studs on your garage wall, you want to find the edges of the studs then measure out 3/4″ from each edge. this is where you are lining up the 2/4's so that the stud is center on your 2×4's.
Step 2: Using the Bronze Star Heavy duty exterior wood screws #10 3 1/2″  and the star bit that comes with the screws, grab your level and drill and start screwing up the 2×4's on the wall, where you marked the stud lines. Use the level vertically to make sure your 2×4's are level. I put a screw every 6-8″ I had to make some cuts to go around the window, I just used my miter saw to do this.
Step 3: Put up the plywood using the bronze star trim head exterior wood screws #9 x 2″ I used the same ratio putting a screw in about every 6-8″.   I also trimmed out the top with the 2×4's to make it a nice clean line 😉 use your miter saw to make any cuts to the 2×4's that you need.
Step 4: Paint! this part was so much fun! I'm soooo NOT NOT NOT a painter, I first rolled a coat of primer to make it more of a clean surface to paint on.   I just printed out some inspiration images and did my best to sketch out a skyline, have fun with it! be whimsical, it's much more fun than a boring plywood background.   Ward and I had a blast at about 10 at night, drinking wine and finishing up the painting.
Step 5: Spray 4 coats of the Rust-Oleum semi gloss clear coat to seal in the painting. let this set dry then move onto the final step!
Step 6: Attach the climbing holds! We just did totally random, a mix of large and small holds from Atomik. we will make any adjustments as the kids play with it over time, but just start by doing a totally random pattern 😉
Happy climbing! I'll start updating post as I get pics of the kids climbing. let me know if you have questions!
Linds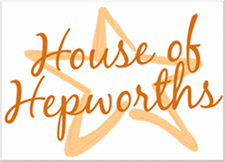 Participating in these fabulous Link Parties! From Dream to Reality – Craft o Manic Mondays –